I have a Kindle that I just love. Well I couldn't afford to buy a leather case for it and I wanted a cooler one than what they offered. So this is what I came up with and I'm so proud of it I had to show it off.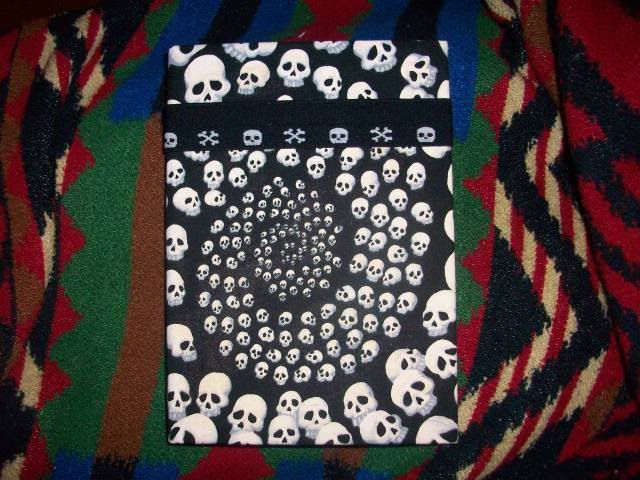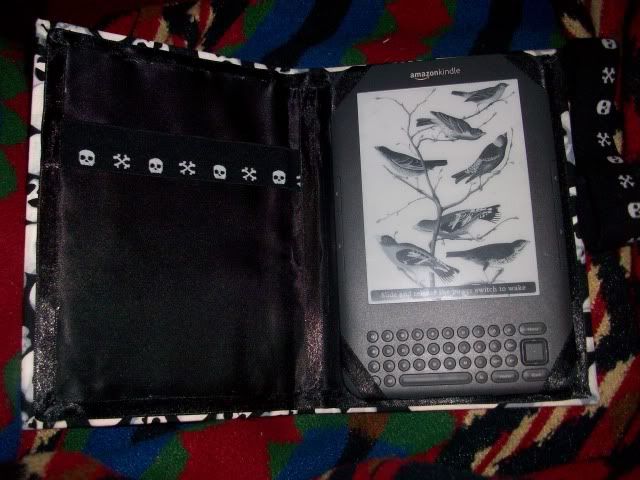 These Pictures are of the outside front cover with the closer on and the other is the inside view of the case with my kindle inside.
These pictures are of the back and the other is of the inside of the cover with the front folded back and the closer applied so that the front is better controlled.
It is made from a book I bought to remove the pages. Then I covered it in a woven cotton print. The inside is black satin and trimmed in black satin ribbon. The my Kindle is held in by two figure eights of satin ribbon. The closer is made of fold over elastic (this was left over pieces I had). Well, I have thought I might make these for sale since it was so easy for me to make. What do you all think???? Your thoughts............Let me know.