I've been busy thinking of new things to add to my store and here is some thing I've come up with. How about cooties?
Cooties- The cutest bug you'd like to get. I promise these little germs won't get you sick, but you might chuckle a bit at them. Guaranteed H1N1 free. (hee, Hee)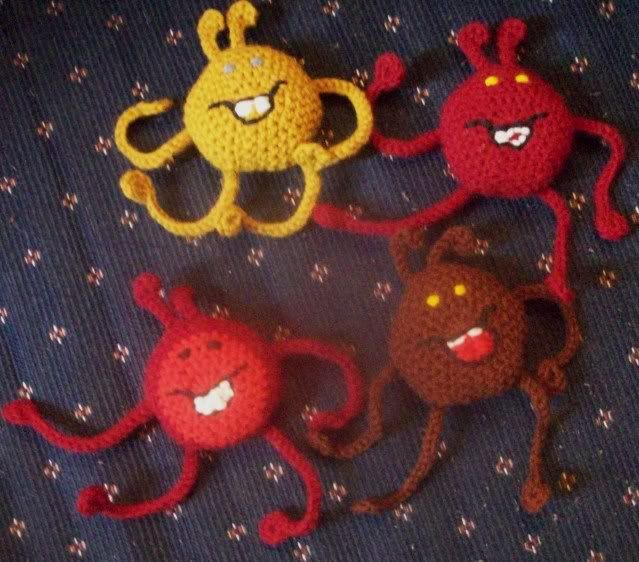 In the pic below I added a 9oz. Advent bottle for size reference
I was thinking of selling them for 4.00 each plus shipping.
They are made of acrylic yarn and they are stuffed with polyfil. But the arms and legs are all crochet as 1 piece with the body. The faces are embroidered with the same kind of yarn and triple secured on the inside.